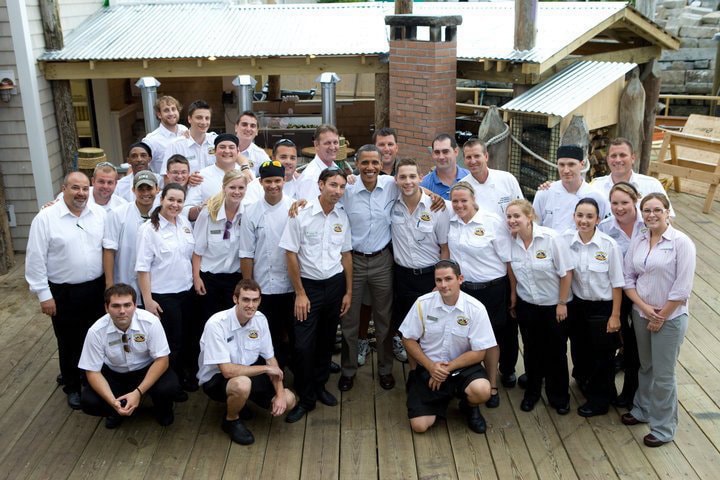 Work and Travel studenti sa Barak Obamom
Work and Travel studenti Ivan Ninković i Srđan Vrzić su preko naše agencije Prestige Education otišli u Ameriku, na program kulturne razmene. Izabrali su da rade u hotelu Bar Harbor Regency, u državi Mejn. Oni su imali priliku da se sretnu i slikaju sa američkim predsednikom Barakom Obamom!
Letnji raspust su proveli sa studentima iz celog sveta. Usavršavali su engleski jezik i radili u prestižnom hotelu u kome odseda džet set Holivuda, američki biznismeni, pa čak i predsednik SAD-a Barak Obama. Studenti su imali priliku da upoznaju i Sandru Bulok, Džona Kenedija i mnoge druge.
Nakon radnog dela programa, imali su priliku da mesec dana putuju po Americi novcem koji su sami zaradili i obiđu mesta koja su ih najviše privlačila.
O ovom događaju izveštavali su i mnogi mediji u Srbiji. Blic